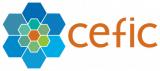 Cefic | 02.02.2023 | Brussels
Transport & Logistics Safety Manager
---
Job offer details
---
Job description
Mission of the role:
Reporting to the Director of Transport and Logistics, you will manage a diverse range of topics related to the safe and compliant transport and logistics of products and raw materials of the chemical industry.
With the support of issue teams and expert working groups, you will be responsible for following up on key transport & logistics safety policy and regulatory developments at EU, UN and IMO level, and for developing positions to address these, taking into account legal, political and company boundaries. You will support Cefic members in the development of guidelines and training programs to promote transport safety compliance and excellence of the chemical industry. Finally, you will coordinate Cefic's Transport Emergency Response Scheme and provide expert input to the SQAS assessment scheme.
Are you inspired by these responsibilities?
You will:
Follow-up of all new developments in the international regulations for the transport of dangerous goods by the different modes of transport (road, rail, barge, sea and air)
Develop and submit proposals for amendments to the transport regulations, upon request of chemical companies or sector groups
Analyse proposals from other parties (Member States or other stakeholders) and develop a Cefic position in close liaison with member companies and other trade associations
Represent Cefic at the international meetings (6-8 one-week meetings per year, mainly in Geneva and London) to advocate the chemical industry's position
Develop and promote industry best practice guidelines to further increase the safety, security, sustainability and efficiency of chemical transport and logistics by all transport modes, in close co-operation with the logistics service providers and their representative associations
Manage the Cefic Network of Experts on Transport Safety, and the Intervention of Chemical Emergencies (ICE) service group
Manage and update the system of Emergency Response Intervention Cards (ERICards)
Provide input into the maritime emergency response scheme of the European Maritime Safety Agency (EMSA), including the validation of EMSA datasheets
Can you make the difference?
The successful candidate will be an experienced professional who demonstrates the following experience and competencies:
A master's degree in engineering, sciences or business management
At least 8 years of relevant experience in an international working environment in the chemicals manufacturing or transport industry
Good knowledge of chemical substances and regulations
Experience of advocacy in an international arena of the chemical industry. Experience in participation in the international meetings and working with a global community is an advantage
Good knowledge of the international regulations for the transport of dangerous goods (UN Recommendations, ADR, RID, ADN, IMDG and IBC Code of IMO...)
Experience in corporate (internal) auditing (ISO, TDG safety advisor...)
Proven experience in managing chemicals transport safety issues
Understanding of the physical and administrative processes involved in the loading, unloading and transport of materials, including relevant transport legislation
Required personal and interpersonal qualities:
A good team player who is able to work as well independently and objectively in a multi-functional and multicultural team
Ability to learn and integrate complex topics in condensed comprehensive training in the transport of dangerous goods (provided by Cefic)
Strong communication skills: ability to speak clearly and concisely in front of a group; ability to deliver well-organized, very enthusiastic and convincing presentations and ability to adapt style and language to audience
Excellent writing, networking and negotiation skills (in person and virtually)
Excellent organisational, project management and computer skills
A curious personality, keen to learn and improve continuously
Pro-active with service and customer orientation
Prepared to live in Belgium (Brussels)
Full professional proficiency in English (written and oral), additional European languages are a definite asset
What do we offer?
Working in a people oriented, international and dynamic culture at the centre of EU affairs
Full time employment contract, Competitive salary according to experience and several benefits or option of a secondment agreement
Opportunities for employee development (trainings, mentoring)
Option of interviews via video conferencing
---