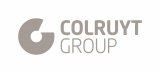 Colruyt Group | 19.05.2023 | Antwerp
Chauffeur B Bornem
---
Job offer details
---
Job description
Functie:
Via Solucious doen onze professionele klanten makkelijk hun online boodschappen. Jij als bezorger bent verantwoordelijk voor een tijdige levering bij onze klanten. Er wacht je dus een boeiende job, met veel autonomie en klantencontact!
Jouw takenpakket als Chauffeur:
Het is jouw taak om alle leveringen op tijd bij de klanten (zoals grootkeukens, bedrijven of jeugdbewegingen) te krijgen. En dus moet je fysiek ook helemaal fit zijn om die grote hoeveelheden efficiënt en professioneel te leveren.
Je doet meer dan de bestellingen tijdig bij de klant leveren: je bent ook het eerste aanspreekpunt voor onze klant.
Maar je allerbelangrijkste taak? Dat is zorgen dat de klanten op je dagelijkse traject tevreden zijn. En dat doe je vooral door te luisteren. Hebben ze een probleem? Dan vind jij de oplossing in een handomdraai.
Je vertrekplaats bevindt zich in Bornem en je belevert klanten hoofdzakelijk in Antwerpen, Oost-Vlaanderen en Vlaams-Brabant.
Profiel:
Rijbewijs B – Je bent in het bezit van een rijbewijs B. Wij betalen jouw opleiding om een C-rijbewijs te behalen.

Flexibiliteit – Je bent flexibel qua takenpakket. Je werkt in een variabel uurrooster en afhankelijk van je planning start je tussen 4u. en 7u. 's ochtends.

Stressbestendigheid – Je bewaart je kalmte in elke mogelijke situatie: denk aan files, ontevreden klanten, onder tijdsdruk bestellingen afleveren, ...

Autonomie – Het overgrote deel van de dag ben je alleen onderweg en moet je mogelijke problemen zelf oplossen, met behulp van collega's.
Wij bieden:
Aantrekkelijke verloning – Je ontvangt een aantrekkelijk loonpakket, gecombineerd met extralegale voordelen zoals maaltijdcheques, forfaitaire onkostenvergoeding, winstdeelname, een hospitalisatieverzekering én recht op een elektrische bedrijfsfiets.
Flexibel werken – Je hebt de keuze tussen een werkweek van vier of vijf dagen. Zo kan je je werk en privé nog beter op elkaar afstemmen.
Werkzekerheid – Colruyt Group is een stabiel bedrijf in volle groei. Daarom krijg je bij ons meteen een contract van onbepaalde duur.
---

Colruyt Group
30,000 employees, dozens of brands and companies, and 1 sustainable view of the future, that's a job at Colruyt Group. It is logical that the family of companies is always looking for new talent in various fields such as sales, logistics, engineering, process optimisation & IT, HR, marketing & communication and finance.
Working at Colruyt Group is 'Working differently'. You notice this from day 1, whatever function or job you end up in. We translate this into three hashtags, namely: #together, #grow together and #together. In concrete terms, this means that you and your colleagues are given every opportunity to take initiative, develop yourself and take on big challenges.
Discover other career opportunities at Colruyt Group