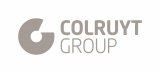 Colruyt Group | 09.01.2020 | East-Flanders
Teamleader logistiek Collect&Go Erpe-Mere (wisselend uurrooster)
---
Job offer details
---
Job description
Functie:

De medewerkers van Collect&Go leveren bestellingen tijdig en correct af. We zoeken een teamleader logistiek om de ontvangst van artikelen, het beheer van de voorraad en de levering aan onze klanten in goede banen te leiden, elke dag opnieuw. Dat gebeurt efficiënt en met oog voor deadlines.
Coaching is je op het lijf geschreven. Als rasechte people manager voel je wat er leeft bij de magazijniers. Je geeft richting aan je medewerkers, motiveert hen om vooropgestelde doelen te bereiken en stimuleert hen in hun persoonlijke en vaktechnische ontwikkeling. Zo creëer je een werkkader waarin je medewerkers plezier beleven aan hun job.
Maar je kijkt ook verder dan dat. Je kan goed plannen en organiseren, zodat elke shiftwissel vlot verloopt. Zowel bij de opstart als de afsluiting van de werkdag is telkens een teamleader aanwezig om zeker te zijn dat de doelstellingen behaald worden en dat de dagelijkse processen vlot en veilig verlopen. Je optimaliseert bestaande processen en workflows en begeleidt veranderingsprocessen om de uiteindelijke dienstverlening voor de klant nog te verbeteren.
Je komt terecht in een team van teamleaders.
Je werkt in Erpe-Mere in één van de distributiecentra van Collect&Go.
Profiel:

Opleiding en ervaring –Je kan aantonen dat je voldoende inzicht hebt in de processen en structuren van een magazijn. Je hebt minstens een bachelorsdiploma, gekoppeld aan 3 jaar of meer ervaring in een leidinggevende functie.
Zin voor ondernemerschap – Je straalt ondernemerschap uit naar je naaste collega's, waardoor zij op hun beurt sneller initiatief durven te nemen.
People manager – Je streeft naar een hecht, vlot draaiend team op de werkvloer. Je vindt het leuk om met mensen te werken en wil nog beter worden in het coachen en motiveren van collega's.
Flexibiliteit – Je werkt in ploegen zoals iedereen van je team. Avondwerk, weekendwerk en variërende uurroosters maken dus deel uit van je leven.
Talenkennis - Je spreekt vloeiend Nederlands en Frans zodat je vlot kan samenwerken met alle collega's.
Wij bieden:

Eigen initiatief – Heb je een idee om de werking van je dienst verder te verbeteren? Bij Colruyt Group is er voldoende ruimte om jouw ideeën concreet uit te werken.
Stimulerende werkomgeving – Collect&Go is een jonge organisatie, waardoor jij je eigen stempel kunt drukken op de interne werking.
Doorgroeimogelijkheden – Bij Colruyt Group geloven we sterk dat het bedrijf groeit als de mensen groeien. Doorheen je loopbaan krijg je tal van mogelijkheden om jezelf bij te scholen.
Extralegale voordelen – Boven op een marktconform nettoloon krijg je tal van extralegale voordelen zoals maaltijdcheques en winstdeelname.
---

Colruyt Group
Colruyt Group: a family of businesses
Colruyt Group is a thriving business employing almost 30,000 co-workers and running retail formats in 3 countries. However, it still has the assets of a small family business such as passion, expertise, simplicity and efficiency. We want to continue to grow sustainably with respect for people and environment.
Colruyt Group is a family of businesses with supermarkets such as Colruyt, OKay and Bio-Planet, toy expert Dreamland, baby store Dreambaby, experience market CRU, the Collishop webshop and Collect&Go online shopping service. We are also active in the food service market with Solucious and on the energy market with fuel supplier DATS 24 and green energy producer Eoly. Furthermore, we have our own print and document management expert Symeta and we support the independent entrepreneurs with Retail Partners Colruyt Group.
Working at Colruyt Group is working differently.
Colruyt Group has one common mission and shared values. In all departments and stores, we have the same attitude towards our employees: we appreciate and acknowledge people and give them opportunities to grow. Colruyt Group is a value-driven family business that cares about its co-workers. Discover all situations vacant at Colruyt Group below.
Discover other career opportunities at Colruyt Group