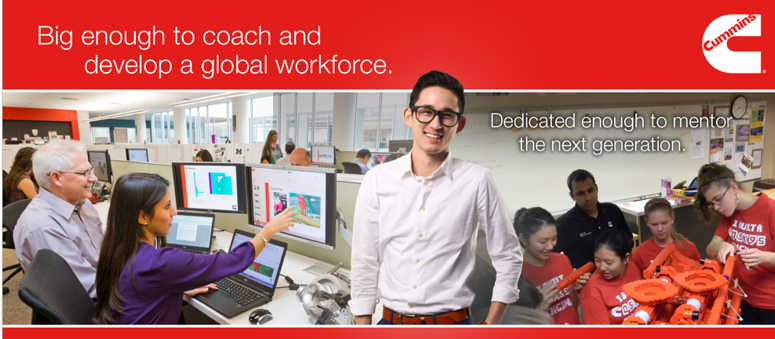 Cummins is a place big enough to coach and develop a global workforce and create the world's leading clean, engine technology. We're also small enough for you to find your fit and personal passion with a team of dependable, innovative thinkers who are developing their careers within a diverse, inclusive, empowering environment.
Learn more about this role and how you can begin Working Right .
Central Supply Chain Operations Parts Distribution Center in Rumst, Belgium ships Cummins products to several thousand Aftermarket and OEM customers in Europe, ME, Africa and Russia/CIS. A business volume of $800 million/year is sourced from a diverse supply base.
This is an exciting opportunity in Rumst for a HSE Team Leader.
Your impact will be seen in these and other ways:
Performing routine functions relating to a site's environmental permit requirements and safety requirements, HSE objectives and targets, and the overall Health, Safety and Environmental Management System (HSEMS).
Routine functions may include the gathering of emissions and discharge data, incidents and accidents, visual site inspections, sampling wastewater discharges, maintaining waste accumulation areas, labelling waste containers, and other related duties, as directed by the site HSE Supervisor or HSE Manager.
Assisting with the application of engineering and administrative controls to reduce the environmental impacts associated with site operations and to control safety risks.
Supporting implementation and maintenance of the site HSEMS, control of significant aspects and risks and achievement of HSE objectives/targets.
Supporting regulatory compliance efforts and other programs applicable at the site including storm water management, employee training, recordkeeping/reporting, and other associated HSE programs at a facility.
Monitoring the day-to-day operations associated with pollution prevention, waste management, air quality, water quality and related programs.
Assisting with internal and external HSE audits; resolving basic issues identified in audits; updates HSEMS documentation and collecting HSE KPI data.
Skills and Experience Required:
A comprehensive knowledge of occupational health & safety.
Experience and Knowledge of Risk Management
Occupational Health & Safety Management System knowledge and experience.
Incident Investigation experience.
The ability to influence and communicate effectively.
Required Education, Licenses or Certifications
College, university, or equivalent degree in HSE or a related technical or scientific field preferred.
Ideally level 2 or equivelant in related regional HSE qualification preferred.

At Cummins, we are dedicated to diversity in the workplace and we are committed to a policy of treating all our employees and job applicants equally. No employee or potential employee will receive less favourable treatment because of any protected characteristic.