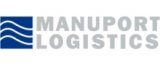 Manuport Logistics | 16.02.2020 | Antwerp
FORWARDER
---
Job offer details
---
Job description
Heb je een eerste ervaring als Forwarder en heb je zin in een nieuwe omgeving met de nodige uitdaging en verantwoordelijkheid? Komt goed uit, dan ben jij misschien wel de collega die we zoeken!
Als Forwarder zal je verantwoordelijk zijn voor de operationele en administratieve uitvoering en opvolging van import- en export dossiers voor een specifieke Business Unit.
Nog steeds interesse om je vast te bijten in de expeditiedossiers binnen Manuport Logistics? Je bent als Forwarder verantwoordelijk voor het volledige plaatje. Dit houdt in dat je binnenkomende orders gaat ontvangen en registreren. Je boekt hiervoor de noodzakelijke transporten en stelt de nodige documenten op. Je volgt de zending volledig op en brengt de klant op de hoogte van het verloop. Dit wil zeggen dat je ook verantwoordelijk bent voor de validatie van aankoopfacturen en facturatie. Je controleert de gemaakte kosten per dossier en maakt offertes op.
---

Manuport Logistics
As a member of the Euroports group Manuport Logistics offers a unique mix of logistics services in all kind of transport modes: sea, inland waterways, road, rail and air transport.
Manuport Logistics with headquarters in the port of Antwerp has an international network of offices worldwide: Marseille, Hamburg, Brazil, Dubai, Singapore, etc.
MPL is a fast-growing logistic partner, where ability to change, customer focus, flexibility and innovation are always in top of mind. We try to actively stimulate entrepreneurship and ownership in order to develop the best logistics engineers for our customers. Together we face all challenges within a 'BE Different - BE MPL' team.
Check the job offers of Manuport and apply online. Create your profile.
Discover other career opportunities at Manuport Logistics