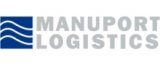 Manuport Logistics | 13.02.2020 | Antwerp
Marketing & Communication Specialist
---
Job offer details
---
Job description
Je krijgt als Marketing & Communication Specialist de kans om het volledige marketinggebeuren voor jouw rekening te nemen. Je bekleedt een nieuwe en centrale rol als marketeer in een sterke organisatie waar open communicatie en een no-nonsense aanpak met vlakke organisatie aan de orde is.
Je onderhoudt de website en de verschillende digitale kanalen (sociale media, intranet, interne schermen,…) en geeft deze een 'different touch'. Je analyseert het websiteverkeer en de digitale kanalen en voert op een proactieve manier verbeteringen door. Je verzorgt de interne- en externe communicatie met de nodige MPL branding. Daarnaast sta je ook in voor het opmaken van bijv. teksten, advertenties, presentaties, enz. Je zorgt dat dit over de verschillende kantoren heen uniform gebeurt. Je helpt actief mee aan het organiseren en coördineren van verscheidene beurzen en events. Hierbij voorzie je ook de nodige materialen zoals banners, naamkaartjes, flyers, enz. In deze functie is er ruimte voor eigen initiatief en creativiteit, dit doe je in nauw overleg met het management, commercial en HR.
---

Manuport Logistics
As a member of the Euroports group Manuport Logistics offers a unique mix of logistics services in all kind of transport modes: sea, inland waterways, road, rail and air transport.
Manuport Logistics with headquarters in the port of Antwerp has an international network of offices worldwide: Marseille, Hamburg, Brazil, Dubai, Singapore, etc.
MPL is a fast-growing logistic partner, where ability to change, customer focus, flexibility and innovation are always in top of mind. We try to actively stimulate entrepreneurship and ownership in order to develop the best logistics engineers for our customers. Together we face all challenges within a 'BE Different - BE MPL' team.
Check the job offers of Manuport and apply online. Create your profile.
Discover other career opportunities at Manuport Logistics