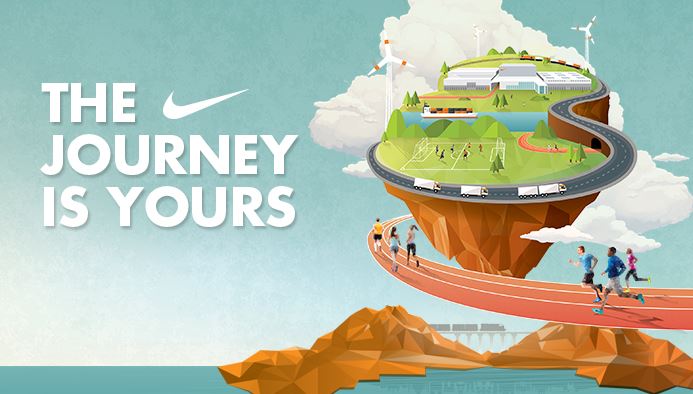 Become a Part of the NIKE, Inc. Team
NIKE, Inc. does more than outfit the world's best athletes. It is a place to explore potential, obliterate boundaries and push out the edges of what can be. The company looks for people who can grow, think, dream and create. Its culture thrives by embracing diversity and rewarding imagination. The brand seeks achievers, leaders and visionaries. At Nike, it's about each person bringing skills and passion to a challenging and constantly evolving game.
Nike Supply Chain experts ensure that every year 900 million pieces of footwear, apparel and equipment arrive at the right destination on time. That's no easy task. The complex process involves more than 50 distribution centers, a network of thousands of accounts, and more than 100,000 retail stores around the world. Supply Chain professionals from Laakdal, Belgium, to São Paulo, Brasil, make it happen. They constantly push for ways to make Nike's supply chain faster, more efficient and more responsive to Nike's always-changing consumer needs.
Description
Aan de hand van allerlei informatiebronnen en complexe parameters maak je dagelijks het procesplan op voor de activiteiten van het magazijn van Nike Europe: diverse goederenstromen die gaan van inbound tot outbound, via afdelingen zoals picking, packing, sorting en VAS.
Analyseren en interpreteren van data uit verschillende informatiebronnen om beter onderbouwde beslissingen te kunnen nemen.
Het planningsproces verbeteren via onderzoeksprojecten ("Simplify & Go!") krijgt jouw onverdeelde aandacht.
Up-to-date houden van rapporten.
Deelnemen aan de planningsvergaderingen voor operations en samenwerken met externe partijen (vb customer service in Europa) om voor de klant een levering van topkwaliteit te garanderen.
Testen van nieuwe systeemfunctionaliteiten.
Qualifications
Redeneren op Masterniveau. Een afstudeerrichting "logistiek" is een extra troef.
Je kritische geest zorgt ervoor dat je zelf beslissingen neemt na een sterke analyse en synthese.
Complexe situaties en problemen met veranderende prioriteiten zie je als uitdagingen en pak je efficiënt aan.
Druk brengt je niet van je stuk! Je kan in een snelwijzigende omgeving geconcentreerd en accuraat werken.
Optimistisch karakter en een positieve invloed op je omgeving in alle omstandigheden.
Met andere afdelingen communiceer je vlot in het Nederlands en in het Engels (schriftelijk en mondeling).
Het Office-pakket zit in je vingers, kennis van WMS-systemen en SAP is een pluspunt.
Bereid om in een nachtshift te werken: nachtshift: je werkweek start zondagavond om 22u en eindigt donderdagnacht om 6u
Spelregels:
Een eerste selectie maken we op basis van CV en motivatiebrief. Overtuig ons waarom jij onze volgende collega wilt worden!
In een telefonisch/digitaal interview kan je ons met je enthousiasme overtuigen voor de volgende ronde.
We willen je graag ontmoeten! PC-testen van leerpotentieel, planningsvaardigheden en persoonlijkheid worden in house afgenomen.
Indien je binnen de norm hebt gescoord, volgt aansluitend een interview met de hiring manager(s). Waarna wij beslissen of je deel zal uitmaken van ons team.
NIKE, Inc. is a growth company that looks for team members to grow with it. Nike offers a generous total rewards package, casual work environment, a diverse and inclusive culture, and an electric atmosphere for professional development. No matter the location, or the role, every Nike employee shares one galvanizing mission: To bring inspiration and innovation to every athlete* in the world.
NIKE, Inc. is committed to employing a diverse workforce. Qualified applicants will receive consideration without regard to race, color, religion, sex, national origin, age, sexual orientation, gender identity, gender expression, veteran status, or disability.