Stroom | 21.02.2020 | Antwerp
Supply Solutions Coördinator
---
Job offer details
---
Job description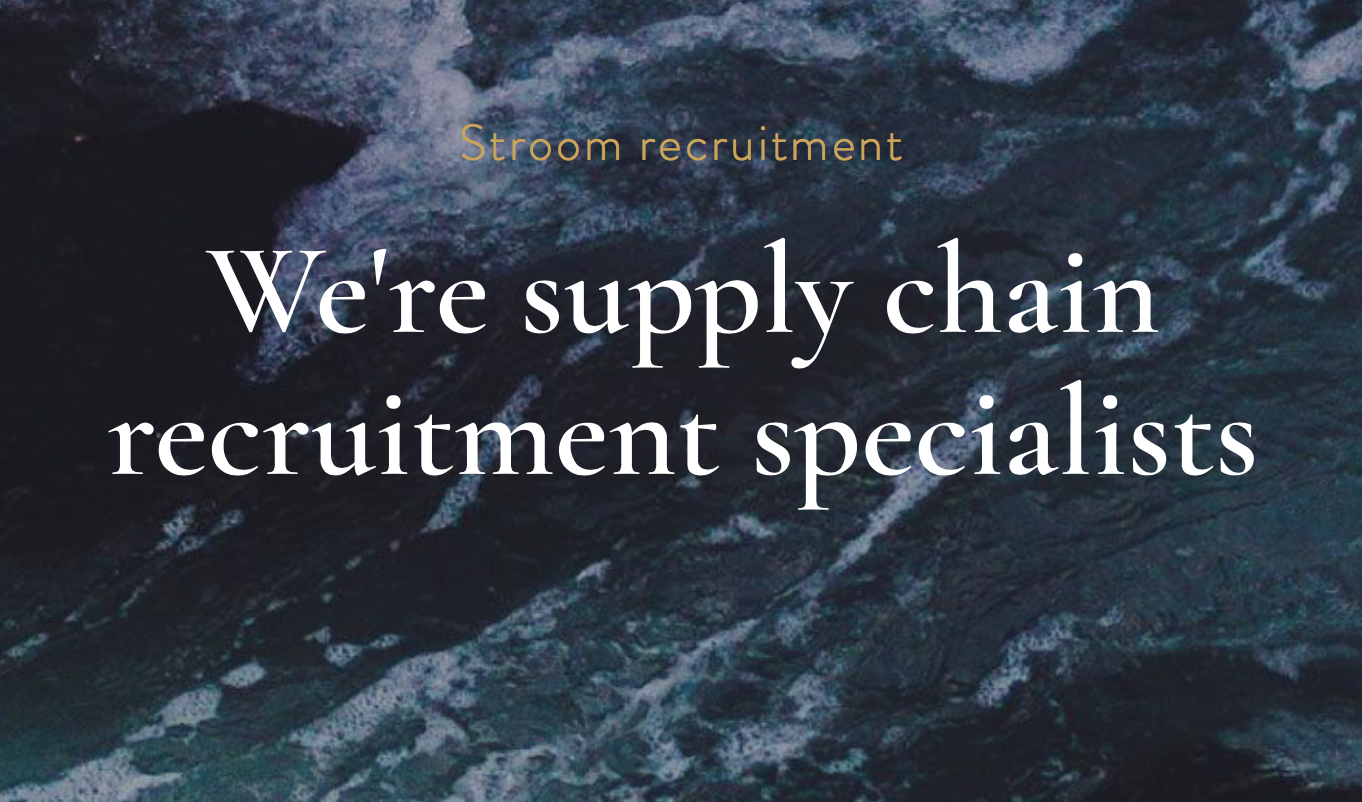 Stroom heeft een zeer interessante rol in portefeuille. Voor een Amerikaanse multinational gaan we op zoek naar een Supply Solutions Coördinator, iemand die verantwoordelijk is voor het uitwerken van optimalisatie projecten binnen complexe logistiek-industriële omgevingen.
Onze klant is sterk aanwezig op de Europese markt en heeft verschillende supply chain solutions ontwikkeld. We spreken hier voornamelijk over onsite stock management en digitale oplossingen. Deze dienen als added value binnen het productieproces van hun klanten ((key)accounts vanaf €100.000 omzet / jaar). Het bedrijf wil zich hierdoor als strategische partner positioneren en een continue sales revenu genereren. Dit is ondertussen 30% van hun jaarlijkse omzet.
De Supply Solutions Coördinator werkt binnen een Europees team, en rapporteert aan de supply chain manager op het HQ in het buitenland. In deze functie combineer je volgende aspecten; supply chain expertise, commerciële en een coördinerende rol.
Je hebt een sterke bagage in productielogistiek en/of ervaring met continuous improvement, LEAN, six sigma;
Tijdsindeling: 50% van de tijd ga je met (key) accountmanagers bij klanten in België op bezoek om een behoefteanalyse te doen. Je neemt de rol als expert aan in dit gesprek.
25% besteed je aan het uitwerken van project optimalisaties, de andere 25% gaat naar het coördineren van een team van uitvoerende stock keepers die verantwoordelijk zijn voor stockcontroles en implementaties. Deze coördinatie gebeurt voornamelijk van op afstand;
De ene dag geef je een presentatie aan een board of directors, de andere dag sta je in je jeans en veiligheidsschoenen tussen de magazijniers om mee te helpen met een implementatie omdat er een collega ziek is gevallen;
Talenkennis is belangrijk: Nederlands, Engels en Frans moeten gesproken en geschreven sterk zijn;
Het bedrijf biedt een zeer interessante rol binnen een internationaal team, de nodige flexibiliteit en zelfstandigheid om jouw functie uit te voeren. Je ontvangt een marktcompetitief salarispakket tussen de €4000 – €5000 bruto / maand + bedrijfswagen en een breed pakket aan extralegale voordelen.
---

Stroom
STROOM is a specialist recruitment agency with a unique focus on the logistics and supply chain market. Our consultants are experienced in the supply chain as well as the recruitment business, we are experts in this niche. Our constantly expanding network helps us identifying strong potential candidates in an efficient manner. Our goal is to find the right match between our candidates and clients for permanent and interim management positions.
Discover other career opportunities at Stroom