JOB DAY à MATEXPO (COURTRAI)
9 Septembre 2023 - Courtrai
Are you a jobseeker ?
REGISTER FREE OF CHARGE
Are you an employer ?
FIND THE IDEAL CANDIDATE
Quand ?
de 10h à 13h le samedi 9 septembre 2023
Postulants
Un Job Day pour les chauffeurs, les chefs de chantier, les transporteurs/planificateurs, les techniciens, les chefs d'équipe et bien d'autres encore !
Vous êtes à la recherche d'un emploi dans le secteur du transport, de la construction ou de la logistique ? Rencontrez des dizaines d'entreprises à la recherche de personnes ayant votre profil lors de cette journée riche en activités professionnelles. Vous aurez ainsi tous les atouts en main pour trouver votre prochain emploi.
Je m'inscris gratuitement
1
Free registration
This is the ideal opportunity to discover the latest job vacancies in transport and logistics in a professional context where big names in the sector come in search of the ideal candidate.
2
Speed Dating
As part of the Job Day, employers are at your service during professional speed-dating sessions. Seize this chance to gather information and perhaps even find a new career.
3
Advice and information
Meet the TL Hub experts and their strategic partners and discover the job vacancies that match your profile.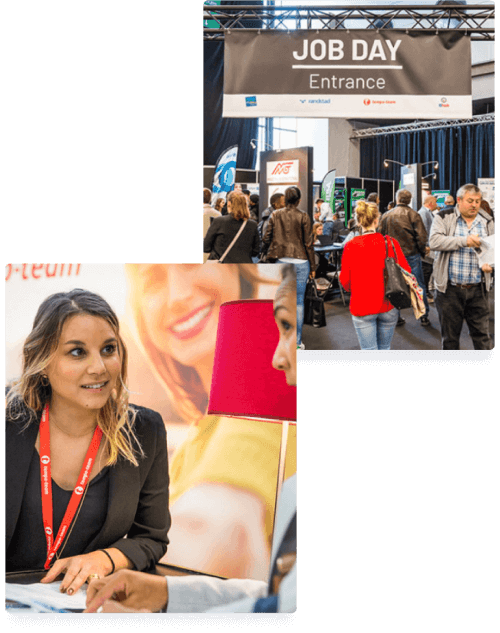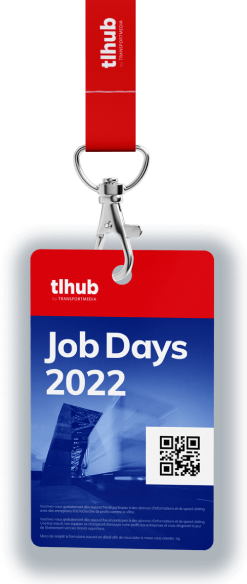 Take part in Job Day and find out about the latest opportunities in transport and logistics.
I am a jobseeker
e
Une fois inscrit, gardez un œil sur votre boîte mail. Vous recevrez votre ticket d'entrée et les informations pratiques quelques jours avant l'événement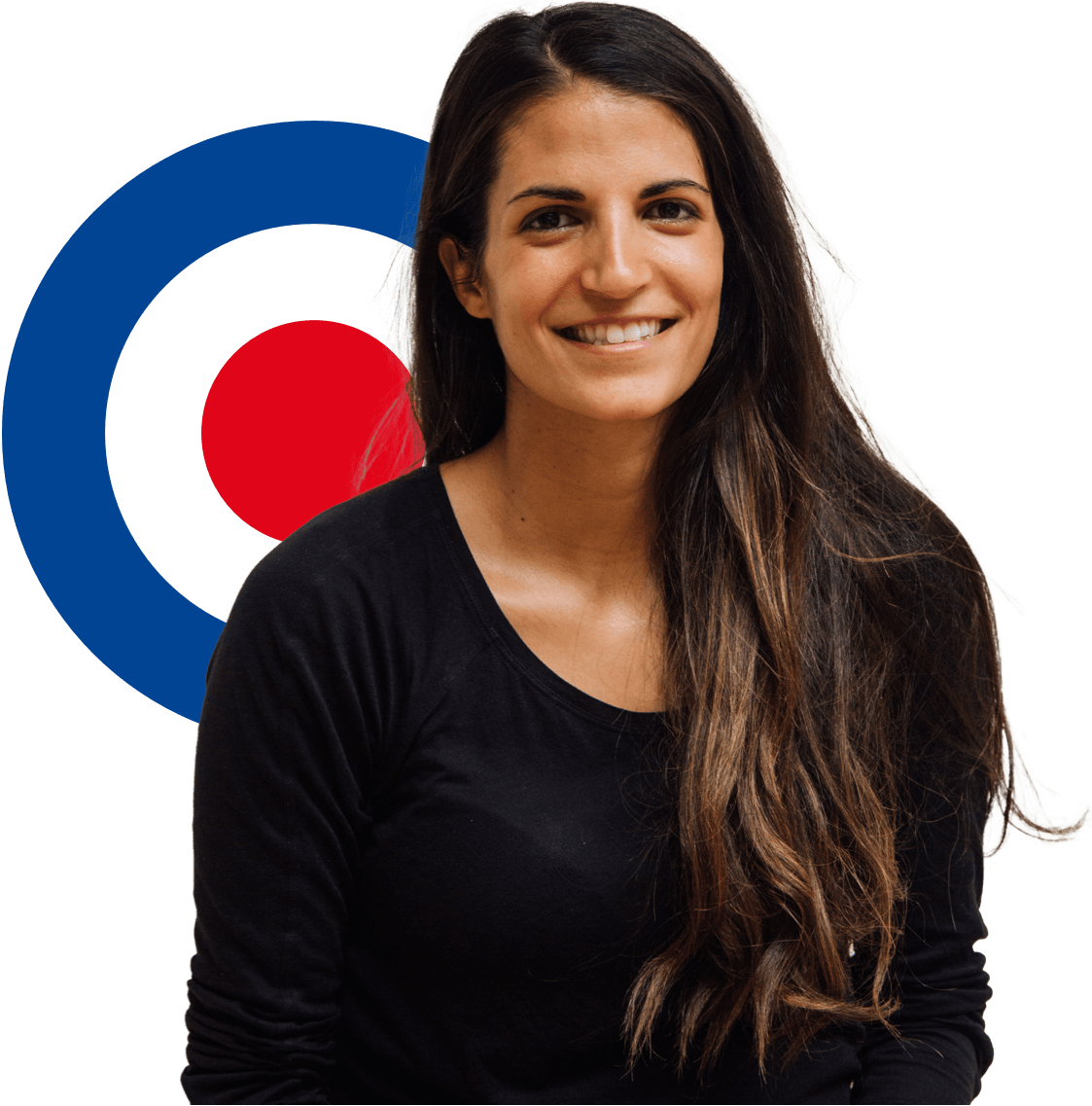 Recruit on the Job Day with the help of our teams
In search of the ideal candidate?
Click below and join our next Job Day. Once you have registered, our teams will contact you.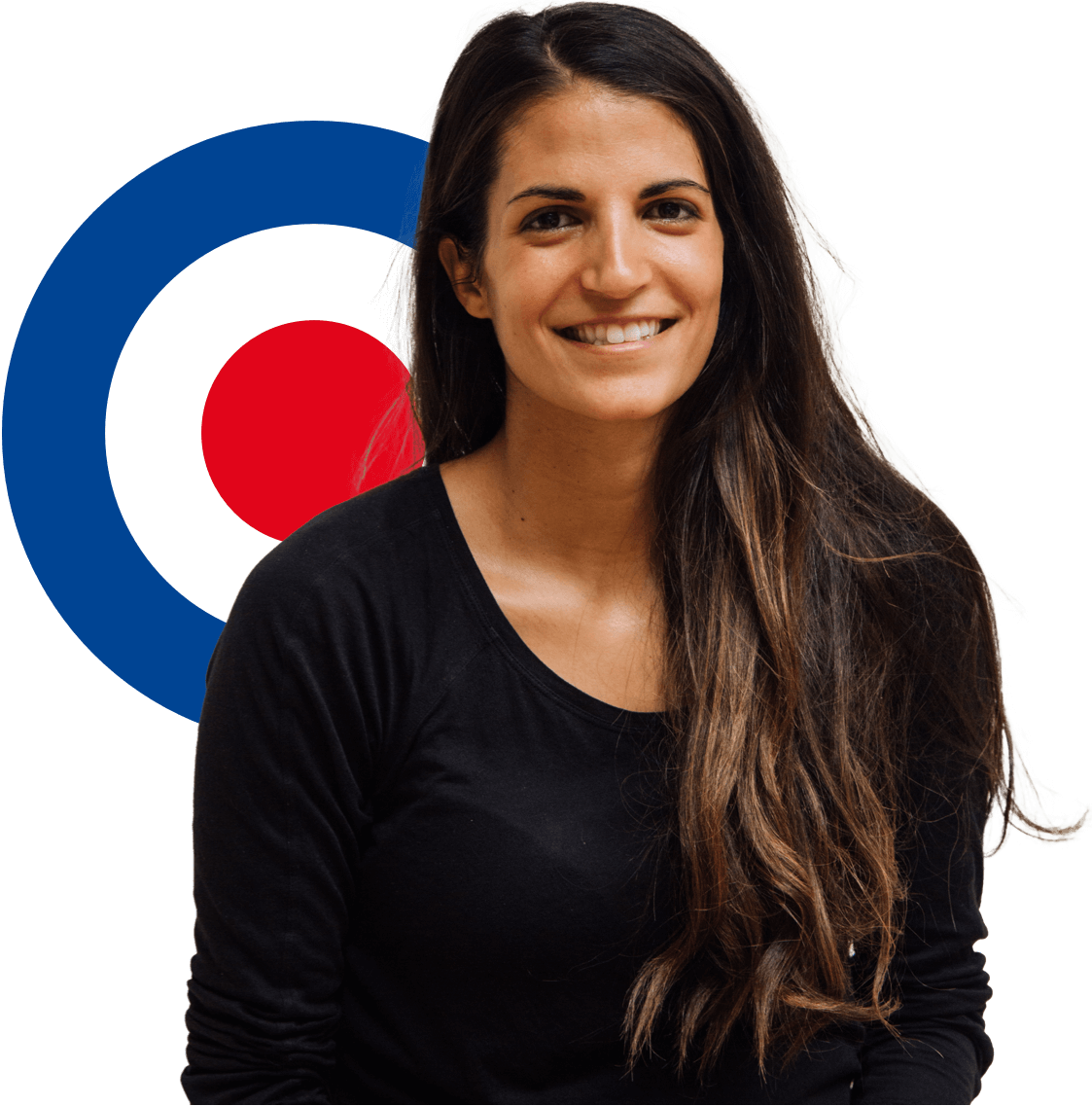 Contact us now
Your employer's package for EUR 1,750
One 9-m² stand
including: desk, chairs, Wi-Fi and the possibility of placing a maximum of two roll-ups
Looking for candidates
on the basis of the profiles that you recruit. Our teams take care of it
Placing your offerings on our
digital Job Wall
2 x 1 admission
for your company
Drinks included
Communication
via all TL Hub and Work in Logistics channels
Communication
via all channels of market leader Transportmedia
With the support of

They take part in the Job Day