Caterpillar Distribution Services Europe bv | 06.10.2020 | Vlaams-Brabant
Transportation Procurement Specialist
---
Details van de vacature
---
Jobomschrijving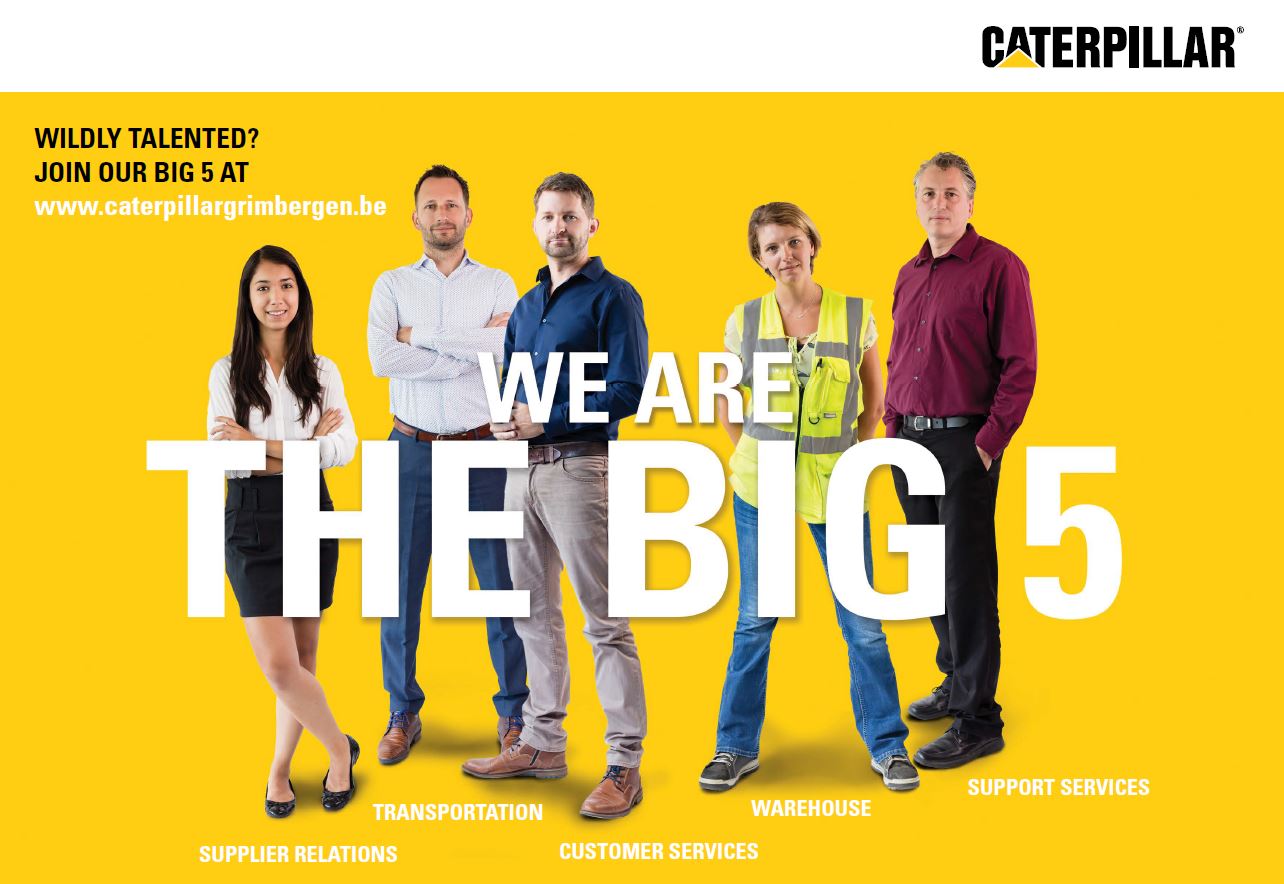 Transportation Procurement Specialist
The Product Support & Logistics Division currently has an opening for a Transportation Analyst. This position will be a member of the Strategic Planning & Control (SP&C) team within Logistics Procurement. This role will be an analyst on the SP&C Team responsible for project management, supporting strategy development, implementing new procedures, and focusing on continuous improvement with respect to sourcing activities for Logistics Procurement. The team scope is global and includes support of all domestic and international transportation modes, warehousing, packaging, and 3rd party logistics. The SP&C team scope also includes the development of processes and procedures for technology implementation (defining requirements, road mapping future state development, liaising with IT developers).
Job Duties/Responsibilities may include, but are not limited to:
Responsible for Strategic Planning initiatives within a Logistics Procurement Category
Drive annual global logistics sourcing strategy development and review process.
Champion execution against global plan to develop and maintain standards relating to contracts, rates, approvals and supplier relationship processes.
Determine optimal way to complete job assignments in order to achieve desired results.
Lead Logistics Procurement management of Transformation Projects to Reduce Logistics Services and Packaging Costs
Manage department-wide projects and drive execution to accomplish division level goals
Basic Qualifications:
Bachelor's degree ; 3+ years of experience in transportation, packaging, supply chain or warehousing/distribution
Experience leading transformative projects in the Supply Chain and Logistics areas such as competitive sourcing projects and process improvement initiatives
Top Candidates Will Also Have:
Strong technical skills
Bachelors Degree in in Industrial Engineering, Supply Chain, Information Systems, Analytics, or similar field
Advanced Degree such as Master of Science/Engineering, Master of Business Administration (MBA) or similar
Comfortable gathering, interpreting, and presenting data to high-level management
Experience with data visualization tools such as PowerBI or Tableau
Excellent communication and problem-solving skills
Experience in advanced data analysis techniques such as R, Python, or SQL
TMS experience ; Strong attention to detail and organizational skills
Previous relevant co-op, internship, or work experience
---

Caterpillar Distribution Services Europe bv
In ons Caterpillar Logistics Center bouwen we aan wat echt telt.
Een logistieke carrière die blijft evolueren, in een internationale sfeer? Die start hier. Het Caterpillar Logistics Center in Grimbergen behoort tot de wereldtop, net als onze producten. Hier bouw je mee aan duurzame vooruitgang, terwijl je zelf steeds verder groeit als professional.
Ons Logistics Center is een onmisbare schakel. Van hieruit ondersteunen we onze supply chain op alle vlakken. Vanuit ons magazijn vertrekken er elke dag duizenden onderdelen naar dealers en klanten over de hele wereld. Ons Logistics Center is een schakel voor het Midden-Oosten, Europa en Afrika. We organiseren het transport en zorgen voor een betrouwbare dienst na verkoop.
Vind alle vacatures bij Caterpillar te Grimbergen via: www.caterpillargrimbergen.be
Bekijk andere carrièremogelijkheden bij Caterpillar Distribution Services Europe bv