Find your future job at Caterpillar Distribution Services Europe bvba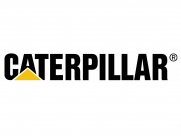 Caterpillar Distribution Services Europe bvba
Humbeeksesteenweg 98

Belgium


Unrivalled global leader
You probably know Caterpillar from the famous Cat-shoes, or from the imposing yellow excavators. But did you know that Caterpillar is also the unrivalled global leader in the field of construction and mining machines, diesel and natural gas engines, industrial gas turbines and diesel and electric locomotive.
A place to grow
Caterpillar owes its success to the talent of its employees. For that reason, we wish to invest in your personal growth. With the help of exciting training, career advice and of course, the necessary dedication, you can build a nice and long career in our company.
Pleasant colleagues
Caterpillar takes pride in its employees, and that feeling is mutual. Our team members form a strong group, that dedicates itself every day with passion and enjoyment. They look forward to your arrival and hope to welcome you with open arms into our inspiring work environment.
Working in the center of the world
From our distribution center in Grimbergen, Caterpillar sends original Cat-parts to dealers in about a hundred countries in Europe, Africa and the Middle East.