Find your future job at Caterpillar Distribution Services Europe bvba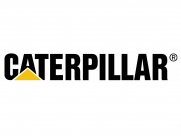 Caterpillar Distribution Services Europe bvba
Humbeeksesteenweg 98
1850 - Grimbergen
Belgium

Founded in 1952, the Caterpillar Foundation contributes to sustainable development throughout the world by taking action to meet the basic needs of the population, access to education and sustainable development.
Caterpillar is the world's leading manufacturer of construction and mining equipment, diesel and natural gas engines, industrial turbines and diesel-electric locomotives
The company is always looking for qualified employees.
Check the job offers and apply online. Create your profile.