Find your future job at VALEO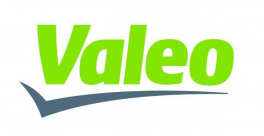 VALEO
Parc Industriel 31
7822 - Ghislenghien
Belgium

Valeo is founded in 1923. The company is specialized in the manufacture of components, modules and systems for the automotive industry.
It is active in 29 countries with over 78,500 employees. Valeo ensures quality service for its customers in the transport sector, logistics and supply chain.
Valeo is continuously looking for qualified employees for its activities in Comfort Systems And On To The Driving Assistance, Propulsion Systems, Thermal Systems, Visibility Systems, Valeo Service, Transportation, ...
Check all the job offers of Valeo and apply online. Create your profile.