12 October 2016
IATA & FIATA sign historic accord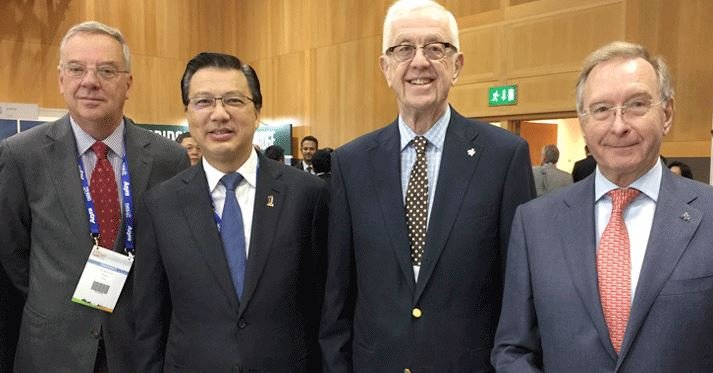 Jean Claude Delen (TL Hub's shareholder) is presented as the architect of this historic agreement.
IATA and FIATA signed a historic accord at the FIATA World Congress in Dublin on October 7. The agreement will see the two organizations form a representative governance board with major impact on air cargo in the future.
Although some details are yet to be completed, including a handbook that will be made available industrywide, reaction has been immediate. At long last, the freight forwarders will be able to deal with the airlines on a more level playing field.
"This new agreement," said FIATA President Zhao Huxiang, "gives the air cargo industry the opportunity to continue to be progressive and successful"
"This agreement seems to be working already," smiled Jean-Claude Delen who is credited as the architect of the IATA FIATA agreement. Jean-Claude's perseverance and sheer force of purpose brought the four-year project to final success.
"For years forwarders wanted change," Mr. Delen said. "Rome was not built in a day and so it was the same with this pact.
"We started with forming a working group in 2012, and at this year's World Cargo Symposium IATA confirmed. Now with the agreement formalized and papers signed, the real work begins.

"What is great is that the air cargo industry is first in creating a blueprint for cooperation that will have applications in other parts of the aviation business, including as example, for travel agents."
(Find your jobs at Brucargo - Brussels airport on TL Hub)