26 February 2016
TL Hub wins the second prize as "HR project of the year"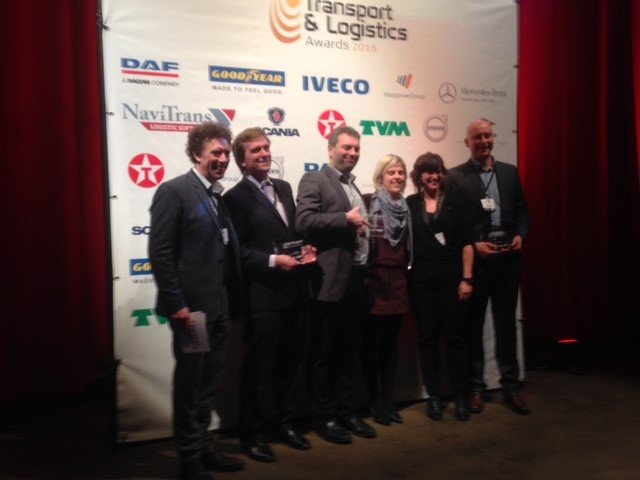 The first edition of TL Hub's Business Game was praised as one of the best HR projects of the year at the 2016 Transport & Logistics awards held on 25 February in Brussels, Belgium. The TL Hub business game gathered students from Belgium's "Hautes Ecoles" and Universities around a logistics and supply chain case study, submitted by a company from the sector. The case was submitted by Coca-Cola Enterprises in 2015, and will be submitted by H. Essers in 2016.
The first HR prize was awarded to one of TL Hub's clients, Kuehne & Nagel.
1200 persons attended the award ceremony, and more then 35 companies had been nominated for 7 award categories.
Rosantra won the "Transporter of the Year", and Dachser won the ICT Logistics awards.