Find your future job at Remant nv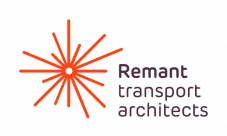 Remant nv
Oudeleeuwenrui 25
2000 - Antwerpen
Belgium

Remant NV is founded in 1981. The company is specialized in maritime logistics services. Attending mandatory administrative procedures, the company guarantees the proper transport of goods by providing specific services to meet the requirements of its customers.
With over 65 flexible employees, Remant is an important player in the transport sector, logistics and supply chain.
Remant NV is continuously looking for qualified employees for its departments!
Check all the job offers of Remant NV and apply online. Create a profile.