10 June 2015
TL Hub launches the first Logistics & Supply Chain Business Game, in partnership with Coca-Cola Enterprises Belgium and 9 Schools (Bachelors & Masters) across Belgium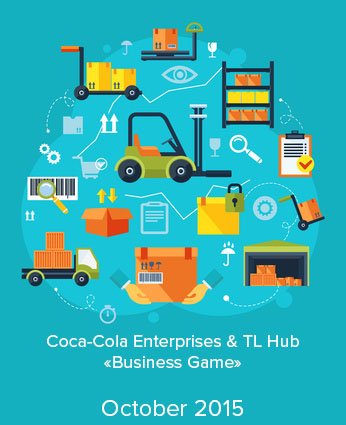 The Belgian job board, specifically dedicated to job ads in the Transport, Logistics & Supply Chain sector, has invited the main Business Schools offering training in Transport, Logistics and Supply Chain to participate in its business game (participants list available below).
A case study on storage and distribution management will be provided by Coca-Cola Enterprises, and conducted by teachers and students in October 2015. In order to allow students to demonstrate creative skills, the case study will remain fairly general and open to interpretation.
TL Hub and Coca-Cola Enterprises Belgium will assess the case studies received, and the best one will be published in different specialized media.
The project was launched at the initiative of Frederic De Cooman, founder of TL Hub, to improve the visibility of programmes offering training in T&L in Belgium.
Demand for T&L qualified employees is high, be it in the North or South of the country. However the sector suffers from a shortage of candidates, despite the promising and varied career options offered.
There are also very few university degrees in Logistics & Supply Chain, while the sector needs engineers and economists. We also would like to call universities to join the initiative and participate in our business game, says F de Cooman. (VUB already confirmed)
Business Schools : VUB (Brussels), Karel de Grote (Antwerp), UCLL (Diepenbeek), Howest (Brugge), HoGent (Gent), Thomas More (Geel and Mechelen), Ephec (Brussels), Francisco Ferrer (Brussels), Haute Ecole de la Provaince de Liège (Liège), HELHA (La Louvière)