20 March 2015
Executives in the sector of Transport and Logistics expect a growth of their business in 2015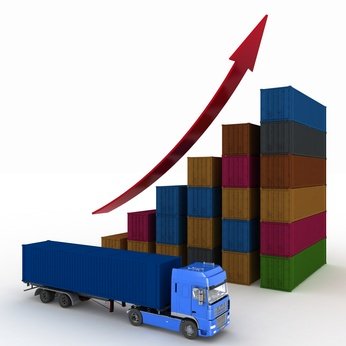 TL HUB publishes a biannual barometer of the activities in the Transport and Logistics sector
TL Hub, a specialised job board for the sector of Transport and Logistics and Supply Chain has made a survey, asking the leaders for their opinion about the sector and about the prospects for 2015. This barometer will take place twice a year. This will allow job seekers and companies to follow the progresses of the sector. According to the TL Hub panel, which consists of executives from the sector of Transport and Logistics and Supply Chain, the sector will keep developing in 2015 but that doesn't want to say that new jobs will be created.
Frédéric De Cooman (Founder of TL Hub) says that "the confidence level of the Transport sector is a good indicator. Economists refer regularly to the 'Dry Index'. If the transport is good, it accompanies also nice prospects for consumption and production. So we have a proper macroeconomic indicator."
According to the collected data, almost 60 percent of the interviewed opinion leaders expect their business to grow. 30 percent expects stability and only 10 percent expects a decrease. As part of this growth, more than 51% of these leaders plan new investments in the next 6 months (M & A, acquisition of a fleet or ship, infrastructure)
Regarding the rates requested by the sector, transport expect a decrease in the content, while buyers (logistics department and supply chain industries) ensure the stability of prices. These prospects are certainly linked to the decrease of the oil prices. However it is interesting to note that logistics providers have revised their prognoses to stabilize their prices because their customers do not expect this fall. Otherwise, the providers will start a price war and they will directly condemn some of their margins.
Unfortunately, despite the optimism about future growth, the number of jobs will not rise specific. Firstly, companies want to stabilize their growth before they raise their costs by hiring new employees. Indeed, only 25 percent of managers anticipate the creation of new jobs and 75 percent of other respondents will only replace staff in rotation or will stop hiring for a moment. Another surprising lesson offered by the barometer is that more than 63% of executives believe that wages in the sector are poor.
A few months ago, TL Hub had published made a survey which showed a shortage of candidates in the sector, read the article.
Companies will think about the revision of wages to attract more employees. This is especially true for transportation and logistics companies. The logistics departments in the logistics industry wages follow the standards of the industries concerned.
Context of the barometer in the transport sector:
TL Hub decided to do twice a year a survey. As information for its customers and for the transport and logistics sector.
This barometer is based on a survey made in March 2015 with a sample of 50 opinion leaders. 88% of these interrogating its high frames / director in the transport, logistics and supply chain.