CMA CGM Belgium | 25.10.2022 | Anvers
Business development manager IFF & Key Clients
---
Details de l'offre
---
Description de l'offre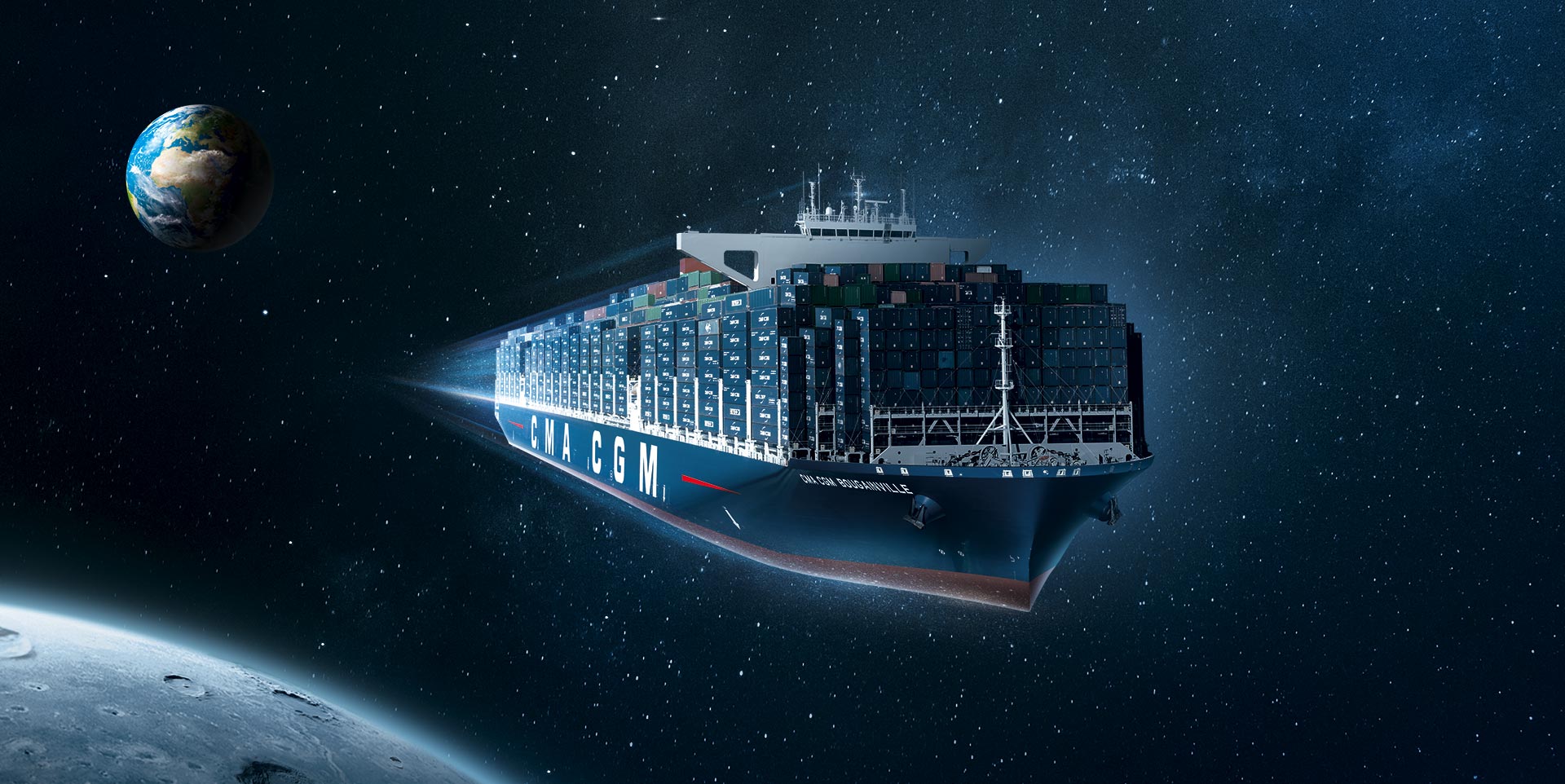 CMA CGM Group is the third largest shipping company in the world. We are present in 160 countries through more than 755 agencies and employ 110,000 people worldwide. With a young and varied fleet of 566 vessels, the CMA CGM Group operates on each of the world's seas. We have a pivotal role in world trade and therefore we put our environment, customers and employees at the centre of our concerns. CMA CGM Belgium, based in Antwerp, is looking for a Business development manager IFF's & Key clients to strengthen the team.
Jobdescription
Accountmangement:
• You develop and manage a customer portfolio in accordance with Agency Business Plan Management, sell products and services related to it, while promoting Group image and values
• You let the business grow, improve the customer experience and increase the loyalty factor of the specific group of IFF's and Key Clients by building strong relationships with them and providing a great service
• You organise client calls and client visits
• You have overall result responsibility for a portfolio of IFF's accounts and Key Clients
• You reach potential and existing customers directly by phone & face to face meeting to encourage them to buy company's offers
• You set sales targets for each customer and coordinate this with Trade management
• You provide short term and long term sales forecast for portfolio
• You negotiate tenders & NAC deals
• You follow up on sale leads. Identify the commercial market opportunities and develop new business
• You submit quotes and mini-bids/tenders
• You update sales tool kit
• Act as a commercial escalation point to assist with aging disputes
• You have an open communication and strong interaction with Trade teams as wel as with sales support team
Performance monitoring & reporting
• You ensure update of commercial data in the information system
• You monitor and follow up on customers performance by using data analytics
• You create high quality sales visit & call reports and file them in CRM
• You identify customer's volume potential and update this in Lisa MID
• You report results, developments and sales activities on a regular basis to sales management
• You participate in commercial events and develop a professional network within her his commercial area
• You will attend trade fairs and maritime conferences
Your profile
• You hold a bachelor's or master's degree or have similar experience.
• You have an active knowledge of English and French.
• You are administratively strong and accurate.
• You have a proactive attitude and can set the necessary priorities.
• You have a smooth communication with internal and external partners.
• You are customer focused and result driven
• You have decision quality and problem-solving skills
• You have strong negotiation skills and can close sales
Our offer
CMA CGM Belgium offers the opportunity to be part of one of the world leaders in shipping. We pursue maritime development and design logistics solutions. We work towards a more respectful development of our planet and of every person. In addition, we support all our employees and participate in the process of innovation and digitalisation. We are looking for creative, dynamic individuals to help us develop innovative and high-quality transport solutions for our customers. We are at the forefront of developing sustainable and ecological ways to run our ships. We have 22 LNG vessels in our fleet and no longer use the Arctic route. Recently, we stopped transporting plastic waste. You will be working in a dynamic environment where teamwork is a key word. An open and honest working atmosphere. At CMA CGM you will enjoy an attractive salary and a good number of fringe benefits, including meal vouchers, group and hospitalisation insurance. The possibility of working 2 days from home contributes to a healthy work/life balance. In addition, at CMA CGM we find it important that you can grow together with the company. Therefore you can count on internal training to support your further career within CMA CGM Group. This job offer includes a company car. We offer bicycle leasing and give a bicycle allowance.
---

CMA CGM Belgium
Aujourd'hui dirigé par Rodolphe Saadé, depuis sa base de Marseille, le groupe CMA CGM est présent dans plus de 160 pays à travers son réseau de plus de 755 agences, avec plus de 29 000 collaborateurs dans le monde.
Avec une flotte jeune et diversifiée de 489 navires, le groupe CMA CGM dessert plus de 420 des 521 ports commerciaux du monde. Grâce à plus de 200 lignes maritimes, l'entreprise opère sur toutes les mers du monde. Sa présence mondiale et ses navires performants comme le CMA CGM BOUGAINVILLE ont permis au groupe CMA CGM de transporter un volume de 15,6 millions d'EVP l'année dernière.
CMA CGM Belgique situé à Anvers, est bien représenté pour fournir un service fiable et efficace à travers une équipe d'experts locaux et d'architectes de transport.
La Belgique, située au cœur de l'Europe, est connectée à son vaste hinterland de 300 millions d'utilisateurs finaux par toutes sortes de modes de transport.
Voulez-vous travailler pour CMA CGM Belgium? Trouvez leurs offres d'emploi ci-dessous!
Découvrez les autres opportunités de carrière chez CMA CGM Belgium